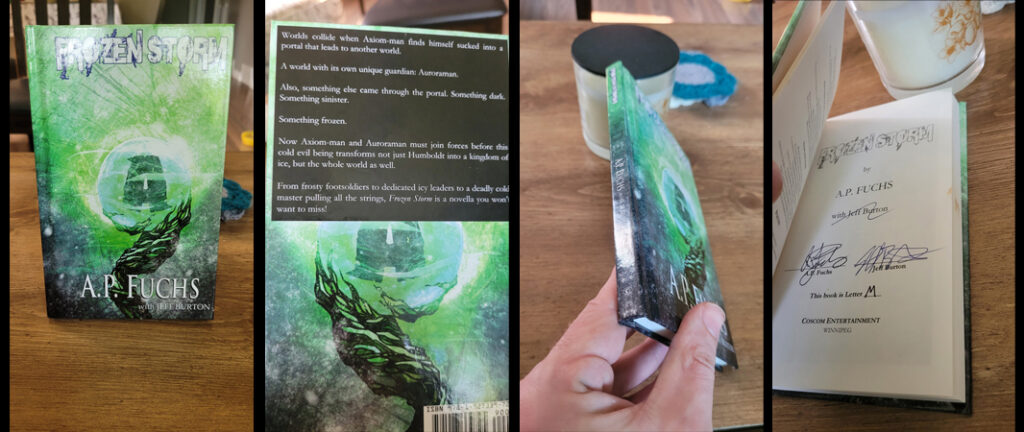 Be a part of superhero history with the FIRST-EVER limited edition superhero novel, AXIOM-MAN/AURORAMAN: FROZEN STORM by A.P. Fuchs and Jeff Burton
Worlds collide when Axiom-man finds himself sucked into a portal that leads to another world.
A world with its own unique guardian: Auroraman.
Also, something else came through the portal. Something dark. Something sinister.
Something frozen.
Now Axiom-man and Auroraman must join forces before this cold evil being transforms not just Humboldt into a kingdom of ice, but the whole world as well.
From frosty footsoldiers to dedicated icy leaders to a deadly cold master pulling all the strings, AXIOM-MAN/AURORAMAN: FROZEN STORM is a novella you won't want to miss!
Limited to only 26 lettered copies signed by both authors, this is a collectible every series superhero collector must have on their bookshelf!
$50 USD
Limited copies available.
If you prefer a specific letter when purchasing your book, please leave a note requesting it and if it's in stock, that letter is yours!
Multiple payment methods accepted. Please click here to place your order.