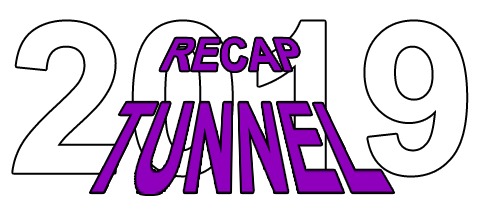 Welcome to Recap Tunnel: 10 Accomplishments from the Past Decade.
Recently, there was a thing going around on-line where you listed or said your accomplishments over the past decade.
Here are ten of mine in no particular order:
1) Published Canister X Comix Nos. 1 – 3
2) Celebrated ten years of Axiom-man with the Axiom-man: Tenth-anniversary Special Edition (which includes a bonus short story, intro by A.P. Fuchs, and an essay)
3) Was obscenely sick and had to go into obscurity for a season before coming back from the dead
4) Co-ran a Kickstarter campaign with Auroraman creator Jeff Burton. This birthed Axiom-man/Auroraman: Frozen Storm in paperback, eBook, and a limited lettered hardcover edition
5) As part of Project Rebirth, I launched a new channel on YouTube
6) Did a whole ton of conventions and book signings
7) Closed down the traditional publishing side of Coscom Entertainment and got back to publishing only my own work through this label (which I invented in the dark ages during high school)
8) Made some massive changes to my personal life and lived to tell the tale
9) Also as part of Project Rebirth, I launched a Patreon page that's filled with a ton of content like a serial novel, videos, patron-only blog posts, essays, and behind-the-scenes secrets
10) Moved into a new studio space
There was a lot more that went down but I've probably talked about some of those things elsewhere on the blog or somewhere online or maybe in an interview. So here we are: Decade done. Time for a new one.
Lots of plans are in place for 2020 and beyond.
Reminder: I'm taking part in Smashwords's year-end sale, which means my eBooks are 50% off at their site. You can grab one or more of them by going here. Thank you for your support.