Fred the Dog in Once Upon a Weiner (Storyboard Video 2000 VHS)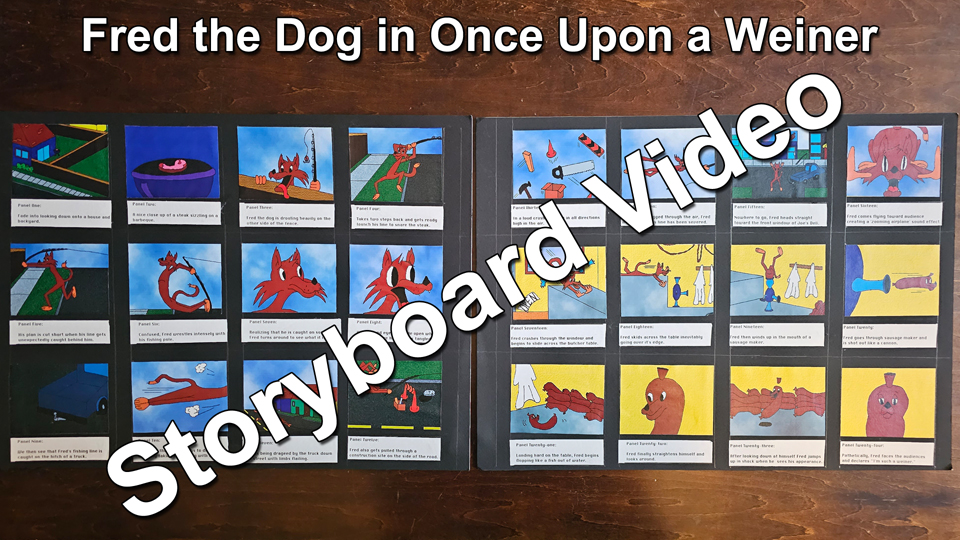 Prior to animating, and after the script, the story needs to be blocked out via storyboards before the drawing phase of cartooning. I did my best to time the storyboards with the cartoon so you could see how the layout worked on the final product. You can also see how some of the colors changed for the backgrounds and what was included in the storyboards and what was not.
The captions beneath the storyboards might go by too quick to read but, again, I was trying to time the storyboards with the cartoon itself so feel free to pause where need to read the storyboards.
Anyway, this is some behind-the-scenes stuff for you and a bit about what goes into making a cartoon.
Enjoy.
Don't forget to subscribe to stay up to date on all the latest videos.
Thank you for watching Axiom-man TV.
Fredrikus thanks you, too. Read his webcomic from the beginning here.