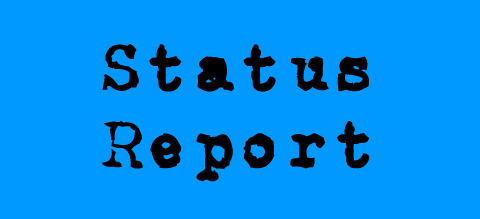 Status Report – 020721:
I've been off my sabbatical since the beginning of January. Since then, I've done my best to work at a pace that is more health-ful. It's one thing to go 1000mph, but it's also important to know when to ease off the gas. I had my foot to the floor for too long and paid the price, which was burn out. It took about five months to recover to the point where I can go a little harder without compromising my health. I still made art during those months but at a much slower pace.
Since being off sabbatical, I've spent most of my time making comics, namely Fredrikus.
Episodes 18-20 have aired along with the front cover and first page of Issue 2. Go here to check them out.
Episode 21 to air shortly.
If you have any questions or comments, feel free to drop me an email by going here.
This concludes your Status Report for 020721.