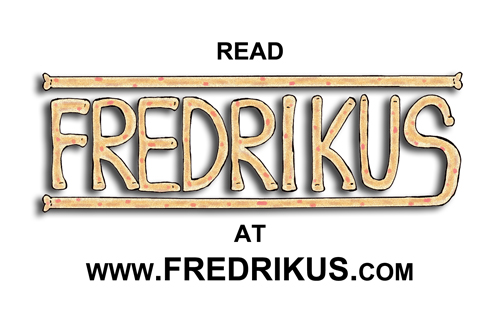 New Fredrikus Strips:
Toward the end of my sabbatical I secretly uploaded some new Fredrikus strips.
We left off at episode 9. Episodes 10-13 are now posted and you can read them by going here.
We're also not doing the Friday weekly schedule with Fredrikus anymore. We're just going to be updating the site here and there instead. I know in webcomics it's important to keep a schedule but I found that didn't work for me personally so I'm on the whenever schedule with Fredrikus.
Don't worry, regular content has been–and will be–added as we go along. I have plenty of strips that need coloring so the plan is simply to post the strip once the coloring is done.
Anyway, yes, new Fredrikus content already on the site with more on the way!
And, as usual, if you need to contact me or have a question, please go here and I'll get back to you as soon as possible.