New FREDRIKUS Episode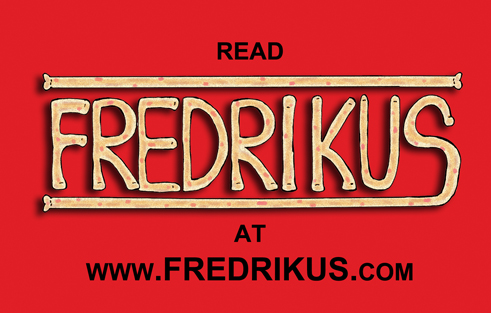 Fredrikus has returned–at least for one episode–in his four-color glory for your reading pleasure. At the time I wrote this strip, I was in a corny mood so, heads up, it's a corny one but you might get a chuckle.
Readers of FREDRIKUS know I flip-flop between sarcastic drama and joke strips. This one's a joke strip.
Anyway, stopping listening the man writing you and go see what happens when an anthropomorphic dog takes on a lobster. (You can also click on the graphic above to check out the strip. Don't forget to click an ad after reading and support the ol' dog.)
PS. To start at the beginning of the comic, please go here.