A.P. Fuchs Patreon Page 2.0 is Live!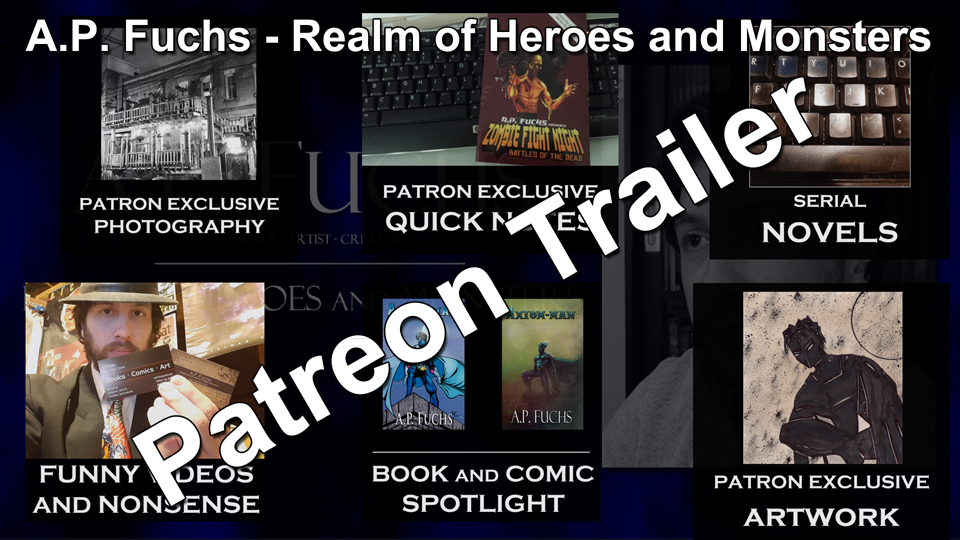 Welcome to Patreon 2.0, my second effort on the platform. I made sure to load it full of patron-exclusive goodies plus a bunch of stuff that's available to everyone as I don't want to put all my work behind a paywall.
As a patron of my page, you get the following:
$1 – Tip Jar. That's all it is. Your reward is my gratitude.
$5 – Full monthly access to all public content that I put on the Web PLUS PATRON EXCLUSIVE content not found anywhere else except via Patreon. Thus far, they are:
Patron Exclusive Photography
Patron Exclusive Essays
Patron Exclusive Behind the Scenes
Patron Exclusive Artwork
Patron Exclusive Videos
Patron Exclusive Blog Posts
Patron Exclusive Quick Notes
Patron Serial Novels
Hope you join me and dive in head first into the REALM OF HEROES AND MONSTERS on Patreon.