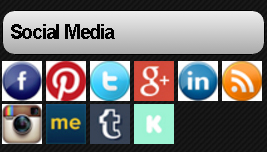 This article was originally published June 5, 2017 on the Operation Awesome Blog.
All right, let's talk straight. Specifically, let's talk author platforms. You've read the articles. You've been told how important they are. You've been given a list of what to include. Heck, you've even taken all that information to heart and acted upon it.
And the book sales aren't happening.
So you keep at it, hoping one day it'll all pay off. Day in and day out you bust your tail on social media and the Web only to keep missing your goal sales-wise. Or, perhaps, you hit it some months and others you wonder what it's all for. Frustration sets in and you don't know what's going on. You did what Author A said. You got your Facebook page, your Twitter account, your blog, your Instagram and all the others—yet still you're just another author voice shouting into the storm.
Here's the issue: you're following someone else's advice. Worse, you're following it to the letter and in the game of publishing, following the author platform advice to a T is a death sentence.
This is why:
▪ Publishing is a giant crapshoot. There is no sure-fire way to do anything. Anyone who tells you otherwise is either lying or trying to sell you something. While true there are basics and groundwork you can lay, that's all those things are. Yes, your standard author platform recipe should be part of your game plan. That's no different than saying you want to sell your book but you know you can't sell your manuscript as is. You need to make it pretty and put it between two covers before you can do so. That's a given. The basics.
▪ The standard author platform isn't working for you is because you aren't making it yours. You're making it like someone else's or, simply, following the basic recipe without adding the personal tender loving touch that makes your cookies taste better than the other guy's.
This is how to fix the issue, written step-by-step, but don't treat it like an instruction manual. Customization, you know?
Step one:
Lay down the standard recipe. All good baking has a fairly consistent base across the board. Have your Facebook page, your Twitter, blog, Instagram and all that. Customize each page and make it about you and your books then commit to a Web plan where you're active on each on a regular basis.
Step two:
Start adding the TLC. Don't make your Facebook page like Joe Famous's. Make it like yours.
I hate the word "brand" when it comes to this author stuff. It turns us into a product and, frankly, art is never about product. It can become a product, but should never be a product. See the difference? This world is sickly loaded with consumerism and people pushing products non-stop twenty-four hours a day. Most of us have tuned out the racket. But what draws us and captures our attention? Unique items and unique people. This so-called "brand" you're supposed to become? How about voice? After all, your voice is what makes your art what it is to begin with. Why turn that off when sharing it with people?
So . . .
Format and design your pages to reflect you and your books. Don't be all authorish. Don't be all bookish. Don't make people feel like they're in a stuffy library when they visit you on the Web. In other words, don't be so professional you come off as cold. Cold people suck.
Into baking or crafts? Build that into your page designs and content.
Into superheroes and comics? Put up some indie superhero character art as part of your banner and pictures.
Into sci-fi and tech? Give your page(s) a mechanical flare and make the electro-junkies squee on the inside when they visit you.
Into horror? Spook it up, man.
Get the idea?
Step three:
With your on-line base of operations already established, leave it alone for a bit and start playing around with other marketing ideas.
Some items . . .
▪ Set up book signings. Table at conventions. Hook up with some craft shows and flea markets. Arrange a book tour, say, local at first then, depending on success, look at traveling out-of-province/state, even country.
▪ Set yourself up as a unique property at these events. Don't just have a plain table. Add some posters and signage. Add some props. Display your books in a pyramid-like tower. Stand out. Fool around. Don't be the lonely author who