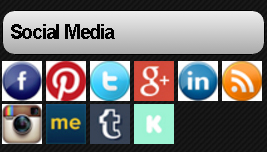 This article was originally published June 5, 2017 on the Operation Awesome Blog.
All right, let's talk straight. Specifically, let's talk author platforms. You've read the articles. You've been told how important they are. You've been given a list of what to include. Heck, you've even taken all that information to heart and acted upon it.
And the book sales aren't happening.
So you keep at it, hoping one day it'll all pay off. Day in and day out you bust your tail on social media and the Web only to keep missing your goal sales-wise. Or, perhaps, you hit it some months and others you wonder what it's all for. Frustration sets in and you don't know what's going on. You did what Author A said. You got your Facebook page, your Twitter account, your blog, your Instagram and all the other