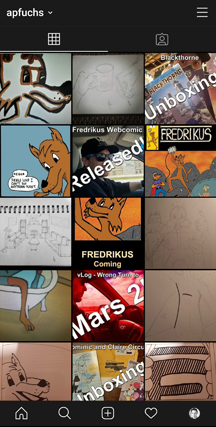 Status Report – 052820:
A few things –
1) The Patreon edition of Fredrikus posted today. The non-Patreon edition posts tomorrow. (The Fredrikus Patreon edition posts a day early.)
2) As per the pic above, my Instagram has become an art channel so please consider following me there for art posts.
3) This weekend's edition of The Canister X Transmission is mostly written and will go out Saturday.
4) Today will mostly be spent making comics as part of our effort to do One Thing at a Time.
5) I made spring rolls last night.
This has been your Status Report for 052820.