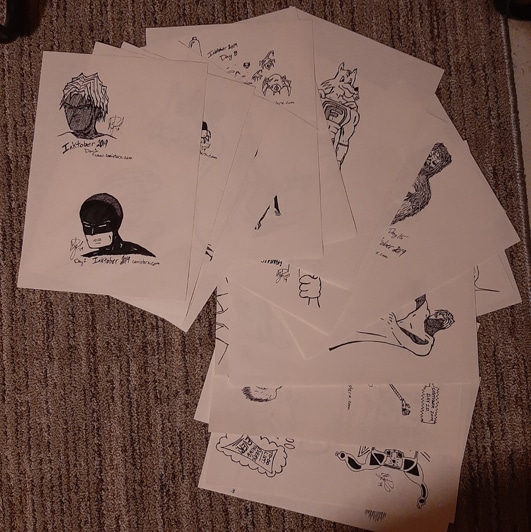 This morning I scanned all my Inktober 2019 drawings into the computer and got them ready for a video and for three collages. These will be showcased on the blog once they are ready. The collages will also be showcased on social media. I just need to get some music together for the video.

(If you recall, I mentioned I'd be doing this in this blog entry.)

My current videos can be found on my YouTube channel. Be sure to subscribe so you don't miss new uploads, which right now have been going up on a weekly basis.

Thanks.