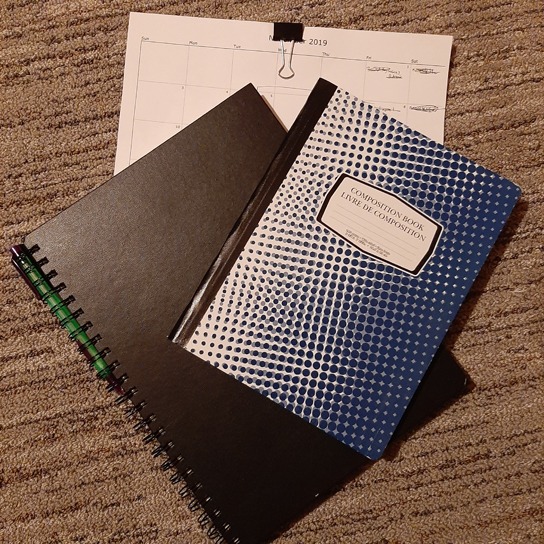 Status Report for 112519:

We've turned a corner here at the Central now that a good chunk of Project Rebirth is out of the way. The next step is to review my Project Media notebook (not pictured) and see how the items listed in there fit on the schedule.

I have some goals in mind for the next little while, with overarching goals to take me into the spring and, in some cases, beyond. What needs to be done is figuring out the timing of these things so a release schedule can happen.

I'm guessing part of the day today will include me sitting in a chair and pondering timelines.

Stay tuned.