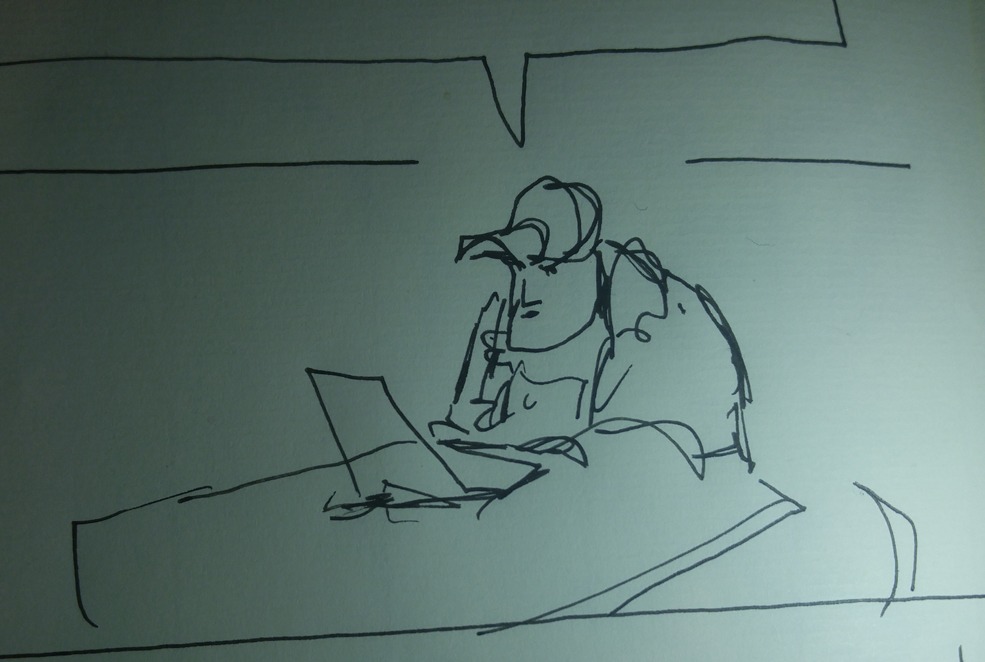 This morning I had a wonderful breakfast at Clementine Cafe here in Winnipeg with writer/illustrator G.M.B. Chomichuk and writer/editor Jonathan Ball. And while networking wasn't the reason I chose to see them, it was something that inevitably happened given that all three of us work in the business.

I usually see these dudes at book signings or on the convention circuit, but since I've been away from events for a season, it was a pleasure to have a sit-down with them and talk shop and catch up after so long. It was also an opportunity to share work habits and pick each other's brains over how we do things and what works and what doesn't, tell stories, and learn a thing or two.

Today I came away with two wins, and in order of occurrence they were: A dynamite breakfast. Had the Turkish eggs and it was brilliant. The second was a writing gig. I'll reveal more details about that here on the blog when I'm allowed to.

Most creators would rather be holed up in their studio or office and just work. And while that has its charm and is important in order to get things done, it's also critical time is spent with those in the business. First and foremost, it's a chance to simply be friends with like-minded people and realize you're not alone in the universe regarding your creative quirks. Secondly, it might lead to opportunities to use your craft you might not otherwise have had.

In summary, go have breakfast with other creatives when you can. It yields positive friendships and, sometimes, a job.

Networking, man. Networking.