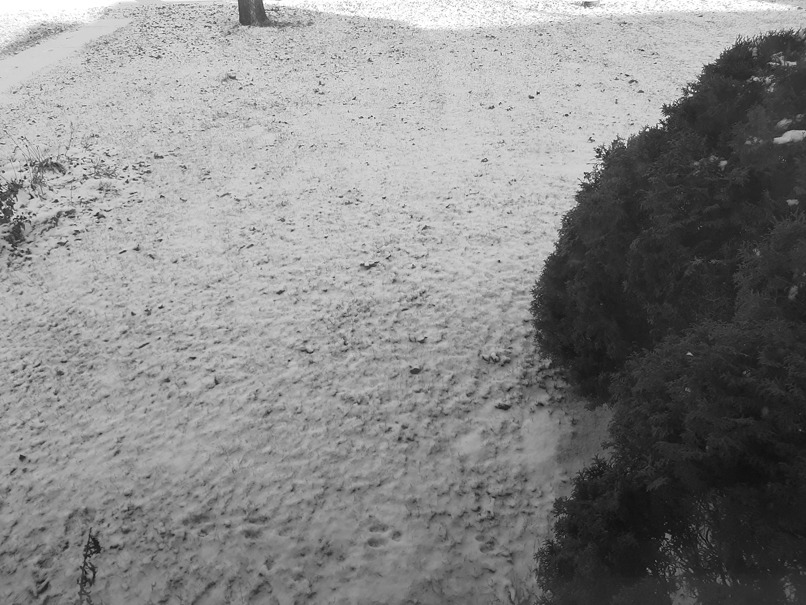 The snow that hit earlier this month had melted but this morning the yard is white. It may or may not stick around, but even if it goes away, it'll be back with a vengeance because snow is what we do six months of the year here in Winnipeg. And while the possibility of doing things outside gets greatly reduced during the winter months, being locked indoors for half a year has its advantages when you make books and comics for a living.

You get to just, simply, work. However, that doesn't mean you can't plan for out-of-the-studio excursions in the New Year.

If you go to the Convention and Book Signing Schedule section of this site, you'll see that I didn't do events in 2019. There are lots of reasons for this, some of which had to do with being unwell. With the loss of the Central Canada Comic Con–my "default" show for every year except for last year–I have to do some research for local events over the winter so I can book on time for the 2020 season. If I succeed in what I have planned for the winter, then I'll have a lot of new material for next year's shows plus any book signings along the way. There has also been talk here at the Central about leaving the province–possibly even the country–for a few events next year. Once dates and locales are locked down, I will announce them here. I'm eager to connect with fans again at these venues. Always a joy to see them.

In the meantime, I'm really looking forward to just working throughout the winter season. It's been a good long while since I was able to create without hindrances. I can't wait to get back to it again.

Ps. A new behind-the-scenes entry is scheduled to go on my Patreon page later this week. Join the journey to catch the post plus other behind-the-scenes goodies already on the site. Of course, getting access to a serial novel, essays, patron-only posts and patron-first announcements along with an exclusive membership card isn't a bad deal either.