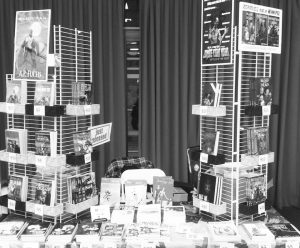 This article was originally published January 7, 2016 on the Operation Awesome Blog.
With so many writers these days focusing all their marketing efforts on-line, they're putting themselves in a corner and limiting their exposure. Off-line sales are where the bread and butter is at if you play your cards right.
I'm talking conventions, which are basically glorified book signings.
Since 2007, I'v