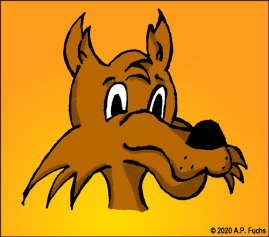 Project Jackass Title Revealed: Fredrikus.
A while back on Patreon, I gave my patrons a patron-first announcement (a perk to being a patron), which was the reveal of the true title of Project Jackass.
Project Jackass was the placeholder title for an upcoming comic strip series from me called Fredrikus.
Fredrikus is that dog you see on the cover of Canister X Comix or throughout my Inktober 2019 sketches. Fr