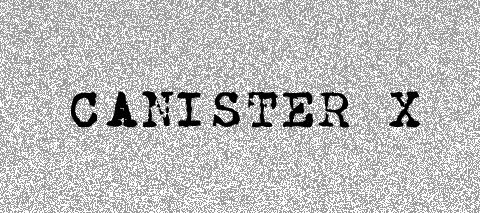 This is your station identification for April 24, 2020.
I am . . .
. . . A.P. Fuchs. I'm a writer, artist, and freelancer in the worlds of books and comics. This is Canister X, my official web presence and the Realm of Heroes and Monsters, where we attempt to entertain and inform you on a regular basis.
I've been at this publishing game for 20 years and I still have plans.
My various social media presences are:
My Patreon page is here. It's a special place where I post serial novels, essays on the creative arts business, behind-the-scenes secrets, and more. Join me and my other patrons and be a part of something entertaining and interesting with consistent content.
Soon, I'll be launching my webcomic, Fredrikus. Go here and bookmark the page to get in on the ground floor for when this strip debuts.
On Saturdays, I send out my newsletter, The Canister X Transmission. It's a weekly newsletter where we all come together after a busy week, unwind, regroup, and kick off the weekend. Presently, we are finishing off The Long Year Five, and Year Six will start before the first half of 2020 is over. Join us.
End station identification.