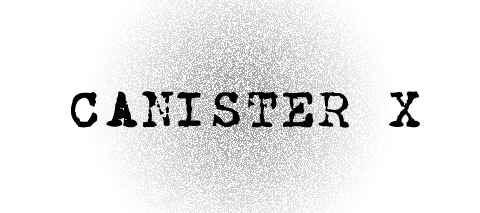 This is your station ident for Mar132020.
This blog is now reactivated for new content after a temporary hiatus due to my web provider switching this site to a new server. It took longer than expected, no one's fault. Details were given in my newsletter.
I am . . .
. . . A.P. Fuchs. I'm a writer, artist, and freelancer in pretty much anything to do with publishing. This is Canister X, my official web presence and the Realm of Heroes and Monsters, where we broadcast our pirate signal and hack into the Matrix.
Or something like that.
I've been writing since 2000, drawing since before then, and publishing books and comics since 2003.
My various social media presences are:
My Patreon page is here. It's a fun place where I post serial novels, essays on the creative arts business, stuff from behind the scenes here in the Great White North at Axiom-man Central, and more. Join me and my other patrons and be a part of something entertaining and interesting with consistent content.
On Saturdays, I send out my newsletter, The Canister X Transmission. It's a weekly newsletter where we all come together after a busy week, unwind, and kick off the weekend. Presently, we are finishing off The Long Year Five, and Year Six will start before the first half of 2020 is over. Join us.
Tip: If you see an Agent, you do what we do. You run. You run your ass off.
End station identification.