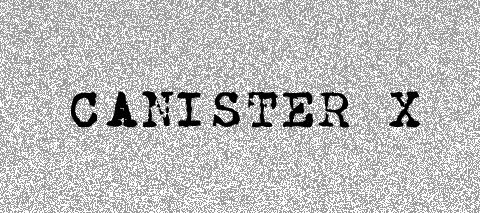 I haven't blogged here in nearly a year, which makes me a hypocrite because I used to stress blogging fairly frequently. Thing is, I fell ill again and had to put a full stop on most things while I recovered. I was able to pick at odds and ends but wasn't able to get back into the full swing of things.
Over the past few weeks I've been as productive as ever and finally brought some book stuff out of the darkness and into the light. I did a lot of work and the following is an update as to where my various projects are at.
In no particular order:
Giganti-gator Death Machine: Triple Feature – with the editor.
The Canister X Transmission: Year Four – with the formatter.
The Canister X Transmission: The Long Year Five – with the formatter.
Expected release: Summer 2022
Reissues:
Blood of the Dead – with the formatter.
Possession of the Dead – with the formatter.
Redemption of the Dead – beginning of final proofread.
Surprise Project – In pieces but not in a bad way. Just need to assemble everything and write something for it.
Expected release: Fall 2022
The Axiom-man Saga:
The Summoning – to be written soon.
Episode No. 4: Transformations – to be written.
New Dawn – to be written.
These three Axiom-man books will be written back-to-back because these three stories are The Battle of Power Trilogy, so essentially one story told over three parts. My goal is to have them out by Winnipeg Comic Con in the fall. I know the above looks like a lot and overshooting the year but you have to remember what these projects are and how close each one is to being finished.
Other items:
Fredrikus – I have one episode inked and ready for scanning. The comic is temporarily on the backburner while I finish up the above.
The Canister X Transmission: The Very Long Year Six – I plan to resume the newsletter at a later date. I want to wait until I'm fully back up and running so I have something to write to you every week.
YouTube – I have a package here at Axiom-man Central that I want to do an unboxing video for so look for that soon. I also plan to make more videos once I'm fully back in the saddle.
Canister X – I'll blog when I can and when I have something to say.
And there you have it: A complete picture of what's happening with various projects on the go. Let's hope my health keeps up.
Cheers.
~APF