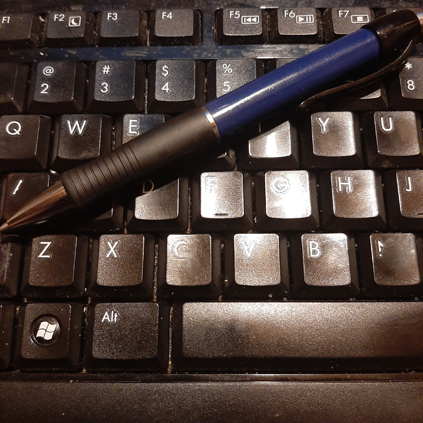 Status Report – 033120:
Driving a tired and sleepy car today, but the show must go on. Did today's work on Project Rebuild. Now I'm doing this. Then onto something else afterward.
Assuming the world doesn't explode by end-of-week, on Friday I'm scheduled to speak with someone who understands the Matrix better than me and we're going to do some behind-the-scenes work on this blog to turn it into the on-line machine I need for going forward (which basically means taking what's here and doing some back-end stuff to achieve what I hope is the final step in my media machine model). If the blog gets a little screwy on Friday or, potentially, the days leading up to it because I decide to monkey around, just hang tight.
In the meantime, stay safe. Stay healthy. Eat right. Rest right. It's all any of us can do to ensure we are as healthy as possible for the days ahead.
Side note: The latest Patreon article is written and will be uploaded after final review. The topic is what to do if you're feeling your arts career is sinking. Part one of two. Read it here by subscribing to the Essays tier. Also gets you access to all uploaded chapters of Gigantigator Death Machine. Thank you in advance for your support.
This has been your Status Report for 033120.