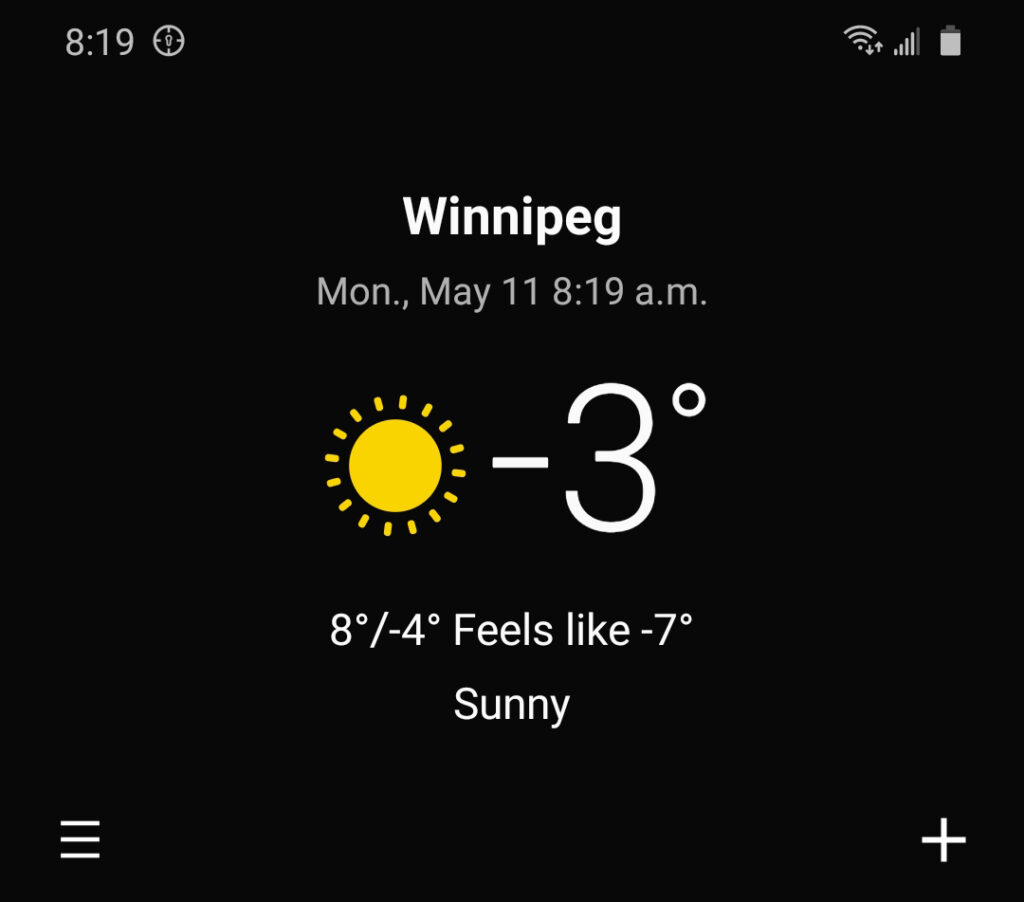 Status Report – 051120:
As you can see, it's a chilly day here in the Great White North.
Spring is never coming.
Sipping coffee. Still waking up.
We are doing computer work today because we have deadlines. Priority one is Web stuff.
Book and Comic Production Season starts this week and will run for a while as we get to work bringing you some things we've been working on since I've been back.
Time to log this entry then get to it.
This has been your Status Report for 051120.