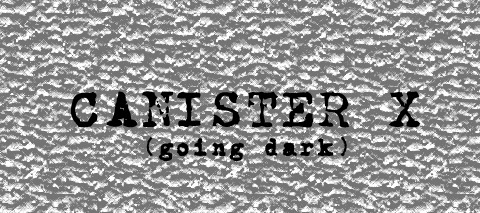 Going dark.
In an effort to make sure the reissue and new release schedules are on track, I'll be offline this week so no blog entries until I return. (I might post something if I need variety but that's a maybe.) Feel free to check back every day just in case and/or surf the blog for past entries to get caught up on anything you missed. Also, my social feeds are on automated Broadcast Mode so I cannot be reached there. If you're a Patreon subscriber, this week's post for the Essays tier will show up in the Patreon feed on your pocket computer (or on the website on the non-pocket computer). It's an essay on how to always keep your audience engaged.
If you are a client, please use email. If you are a reader and need to reach me, please use email. Please note that email is very low priority so unless I owe you a project (which I can identify by the sender), most likely emails will be replied to upon my return. If it's an emergency, then you know who you are who has that kind of access.
Enjoy your week, everyone. See you on the other side in Saturday's newsletter.
To keep busy while I'm away, here are some suggestions:
Surf my YouTube channel and subscribe to check out all the latest videos and be notified of new ones.
Read Gigantigator Death Machine on Patreon.
Read back issues of The Canister X Transmission and be sure to subscribe to receive a letter from me every Saturday in your inbox.
Review the social feeds to the right if viewing this entry on a standard web browser to make sure you and I are connected on your various social networks. If you are viewing this on your computerized telephone, type "A.P. Fuchs" into your social network's search bar and you'll find me.
Relax and take care of yourself however that might look like.
See you.