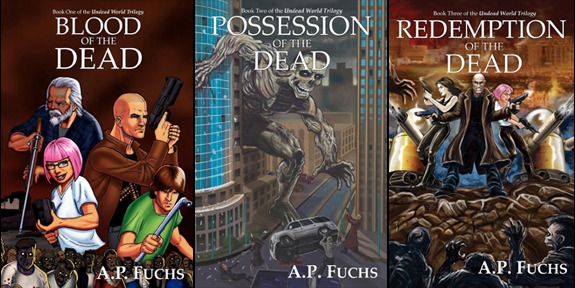 Project Rebuild Notice: Undead World Trilogy.
This notice is to inform you all three books in my Undead World Trilogy are the first on the docket for Project Rebuild (the name I gave in my newsletter to the "things to finish" category from stuff leftover from Project Rebirth).
From now until their re-release, the books will remain available in their original first-edition formats for my readers who want a first-edition collection of my work. When it's near time to publish the reissues, these original formats will be removed from sale so please don't delay and grab your copies now before they're gone.
Also note Project Rebuild is very time-consuming thus my free content for the web will slow down a little. Daily blogging, the newsletter, and YouTube videos will continue but the content will shift a little so I ensure this rebuilding project gets completed.
Thanks.
Ps. A new essay was posted to Patreon today that discusses spontaneous book or comic marketing and gives ideas on how you can market your project at the drop of a hat. Read it here.