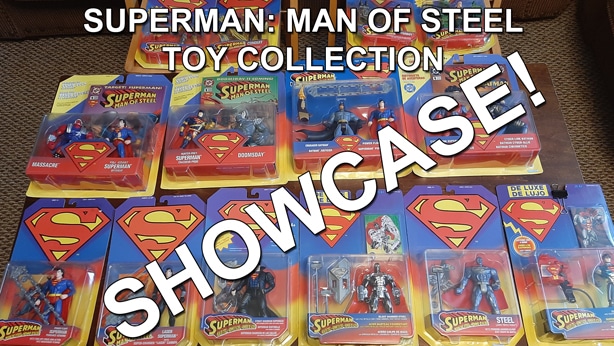 Superman: Man of Steel 1995 Toy (Action Figure) Collection Showcase.
I've always been a collector of various things so shot this video for you showcasing my Superman: Man of Steel toy collection that lines the walls of my studio with my other figures. There's something about having all those figures side by side on display that gets me excited and strikes inspiration.
Watch the video below to check out these cool figures. Be sure to subscribe so you're notified when other collectible videos are uploaded.
Thanks.
Related blog entries:
Superman Toy (Action Figure) Collection Showcase: Iconic Uniform
Nightwing and Bane Toy (Action Figure) Collection Showcase
Playing Card Collection Showcase (Bicycle, Bee, Aristocrat, Tally-Ho)