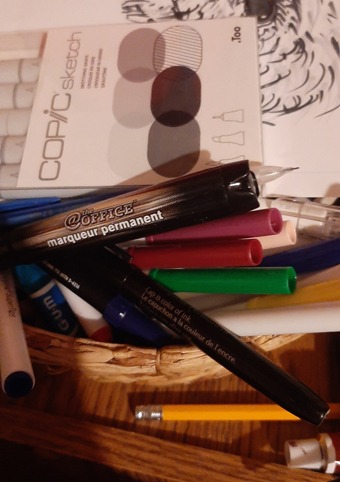 As we continue barreling down the 2020 Timeline of All Things at 1000mph, we also need to remember to take time for self-care, so today will be a half day–or self-care day–because I have an appointment that needs tending to if this middle-aged machine is going to keep bringing you books and comics.
Attention is also being given to the workflow behind the scenes because, I'm learning, I can't approach this business like I did prior to being ill. Different variables, both internal and external, have created a different climate in which to work.
Some retooling is occuring in order to not wind up bed-ridden again.
Yes, I recognize I sometimes talk a lot of publishing flow here on the blog. This is just me getting my ideas up and processed so I can try a mosaic of things, see if they work, and remove and/or add where needed until the mosaic has some form to it and I'm happy with the image.
Enjoy your weekend. Read some movie reviews.
New issue of The Canister X Transmission ships tomorrow.
See you.