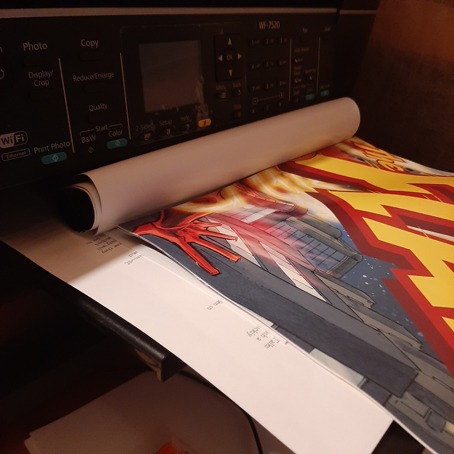 Status Report – 120519:

This has been an exhausting week. Getting lots done, mostly odds and ends that needed completing plus regular upkeep of my Internet offerings and freelance work. As well, work is being done on Project Jackass and I'm still hammering down more of the winter schedule. This week has also been plagued with technical glitches, which have bogged things down and have depleted my patience, but I'm muscling through anyway. (I remember during my early years in this industry how much easier things were and websites and interfaces and all the rest just simply worked. Don't get me started on computerized telephones. And get off my lawn!)

The big thing to mention here is a picture is coalescing regarding some upcoming releases so watch this space for an announcement(s).