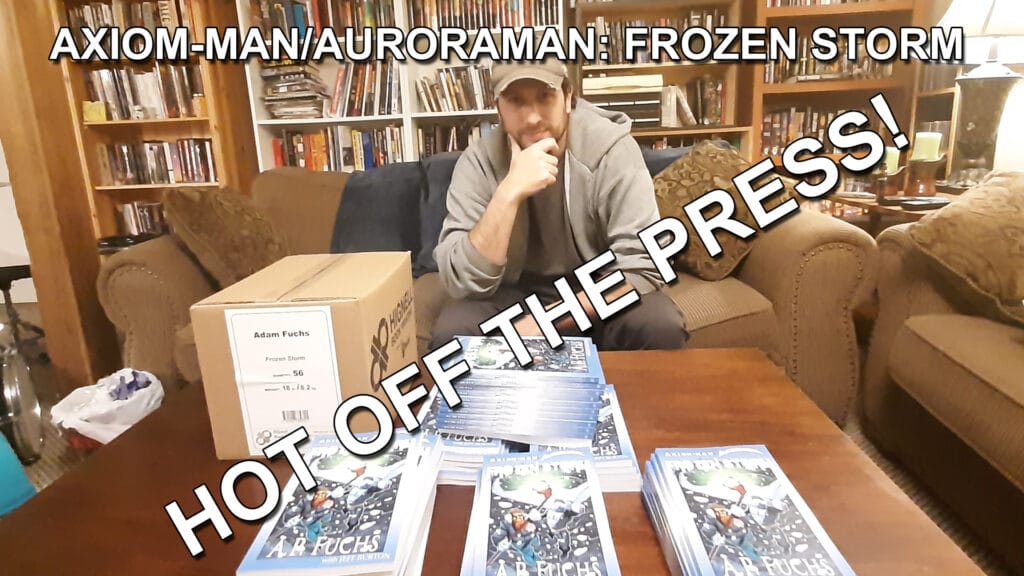 A new video has been uploaded and this time we take a look at the Axiom-man/Auroraman: Frozen Storm paperbacks hot off the press!

Special thanks to local Hignell Book Printing for doing such an amazing job. The quality is outstanding!

Next step: Sign the necessary copies then send them over to Auroraman creator Jeff Burton for his signature. Copies will then be sent out to Kickstarter backers.

If you missed the Kickstarter and would still like a copy, please go here or visit the Frozen Storm thumbnail on the left where the book is available from a retailer of your choice in paperback or eBook.

Thank you for your support on this project.

Watch the video by going here. (Don't forget to like and subscribe!)

Other videos on my channel can be viewed here.