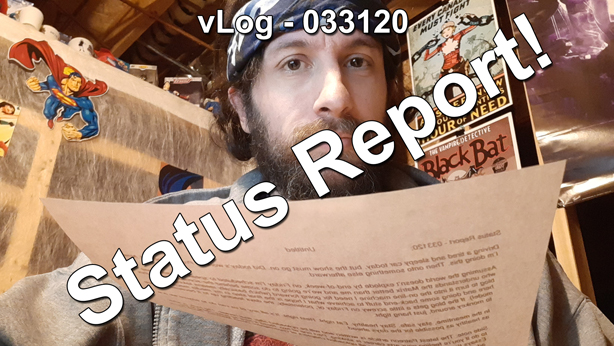 vLog – Status Report – 033120.
For something different, I recorded today's blog entry on video because I've never delivered a Status Report that way before. Please forgive me if I come off–or look–tired or out of it. I am.
Original blog entry here.
Video below.
Please don't forget to subscribe. Your subscription helps me to continue to make comics and books. Thanks. Enjoy.