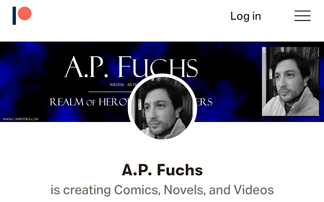 The One Marketing Trick Hiding in Plain Sight:
In this Patreon article, I reveal the one marketing trick that is hiding in plain sight. I don't see many creators doing it, but it's one definitely worth adding to your arsenal.
To read this article–plus the essays archives–subscribe to the Essays tier on my Patreon page. For just two bucks a month, you get a serial novel and essays or articles on the creative life, including tips and tricks to help make creators' lives easier.
Please go here to subscribe, and thank you in advance for your support.
And, of course, please drop me a note any time with questions or comments.