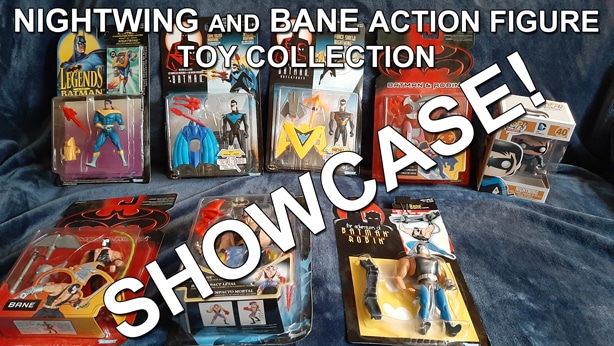 Nightwing and Bane Action Figure Collection.
When it comes to Batman's universe, Nightwing has always been a favorite on the hero side and Bane on the villain side. Here is my Nightwing and Bane action figure collection with a Nightwing Pop! figure thrown in for good measure.
Don't forget to like and subscribe. Your subscription will help me make books and comics.
Enjoy!
Thanks.
Related blog entries:
Superman: Man of Steel 1995 Toy (Action Figure) Collection Showcase
Superman Toy (Action Figure) Collection Showcase: Iconic Uniform
Playing Card Collection Showcase (Bicycle, Bee, Aristocrat, Tally-Ho)