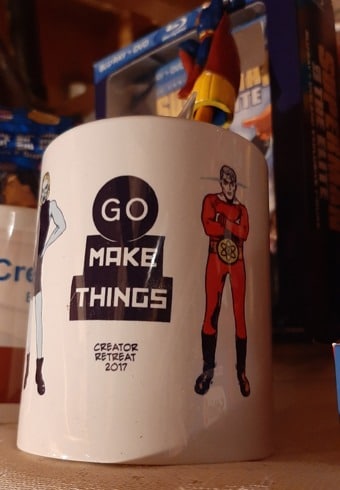 First Batch of Releases 2020.
With Project Rebuild underway, we're getting into that season I've been talking about for the past while: release season.
Though the project list between new stuff and the reissues is long, here is the short-term release schedule with an estimate on timeframe. (Times to be locked down next week so the below is a rough guide. Things will probably happen faster but I'm giving breathing room just in case.)
Current Project Rebuild titles:
Blood of the Dead – later February 2020
Possession of the Dead – later February 2020
Redemption of the Dead – later February 2020
New release:
Gigantigator Death Machine – First half of 2020
We'll revisit this list as time goes on.
Also note Gigantigator Death Machine is currently airing on my Patreon as a serial novel. You can read it early by going here (just a buck a month plus it's a way to support me as a creator; new chapter every two weeks).
The method to the madness here is seeing where things are at after the first round of reissues. This will inform the timing of the next batch of reissues and the next new release, but for now, let's focus on First Batch of Releases 2020.
There are more cool things happening behind the scenes but I haven't gotten into them publicly. Some details are still being ironed out (involves other people) so if/when I'm able to talk about it, I will. Regardless, these processes behind the scenes are working and all is on track.
Have a good day.