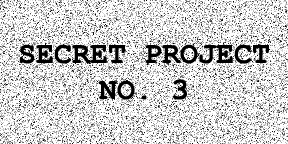 It's been decided that I'm dusting off the notebook for Secret Project No. 3. I wrote it a long time ago and now it's time to turn it into a piece of art for you to enjoy.
What Secret Project No. 3 is, is my little secret until reveal (however, the details of this project were revealed on the Behind the Scenes tier on Patreon).
I'm confident you guys are going to dig it when it comes out.
Onward.