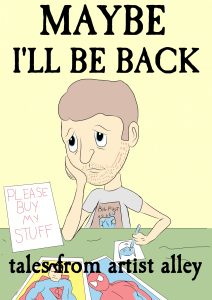 The Maybe I'll Be Back podcast hosted by Corey Hodgdon had me on recently and the interview went live yesterday. We go over how I tackle writing, and talk about the currently-running Axiom-man/Auroraman: Frozen Storm Kickstarter campaign I'm doing with Jeff Burton.
It was a blast to do the show and I hope to do it again sometime in the future.
A public thank you to Corey for having me.
You can give the podcast a listen here.