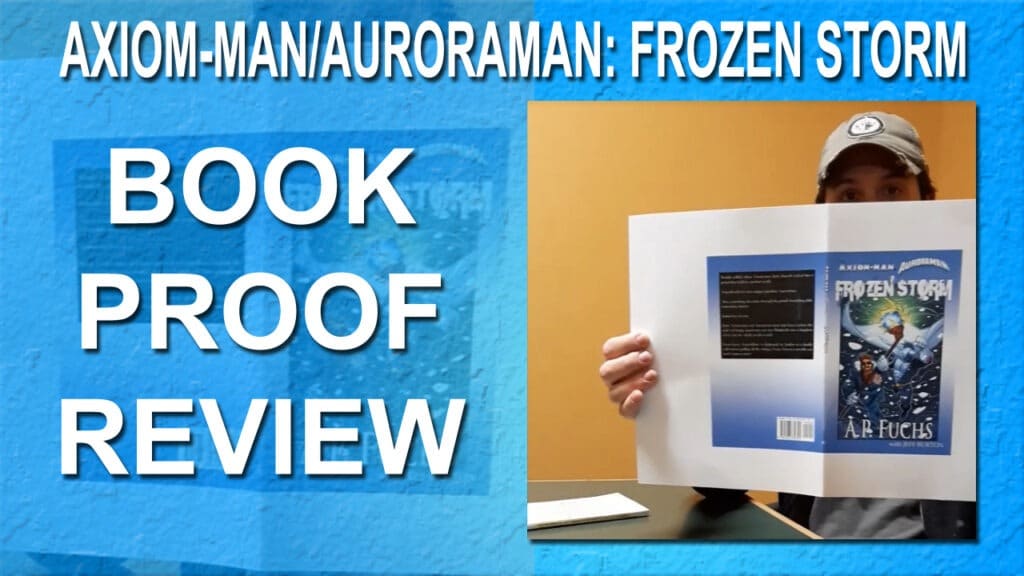 This past Monday I went down to Hignell Book Printing in Winnipeg to see the paperback book proof of Axiom-man/Auroraman: Frozen Storm and filmed a video.

It is now live on YouTube and you can watch it here.

Don't forget to subscribe and do the "like" thing.

Other videos on my YouTube channel can be found here.

The copies being printed up at Hignell are for the Kickstarter backers. If you missed the campaign but would still like a copy, please go here for paperback and eBook options from your retailer of choice.

Thanks.

Have a good weekend.