I got myself hooked up with LinkTree yesterday. I've seen it around and thought it was a good idea but never found a chance to get it set up. Doesn't take long. Just a lot of bouncing around from site to site unless you have all your URLs memorized.
Anyway, it's a handy link to leave around (but don't spam, kids!). Here's a screenshot of my page, which you can access by clicking on the image or by going here.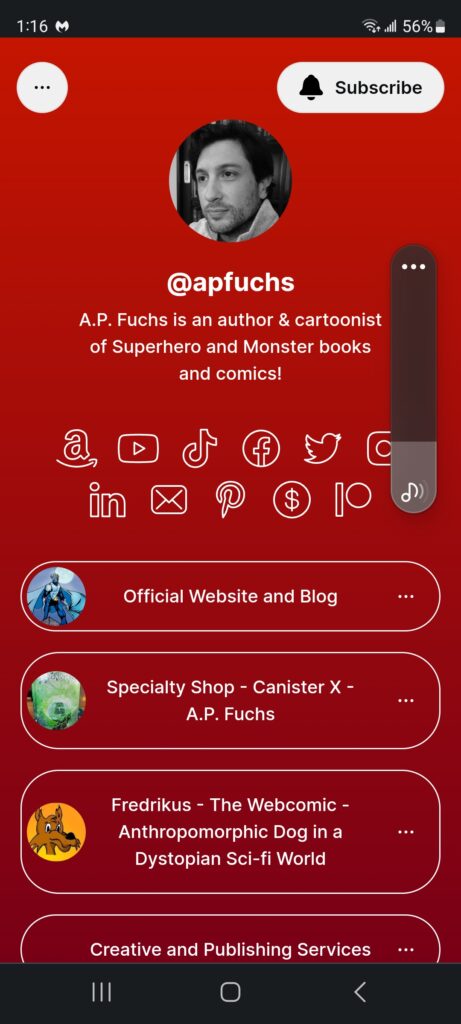 Hope you check it out. Lots of content to choose from.
If there's anything you think I should add to my LinkTree, you can contact me by going here.