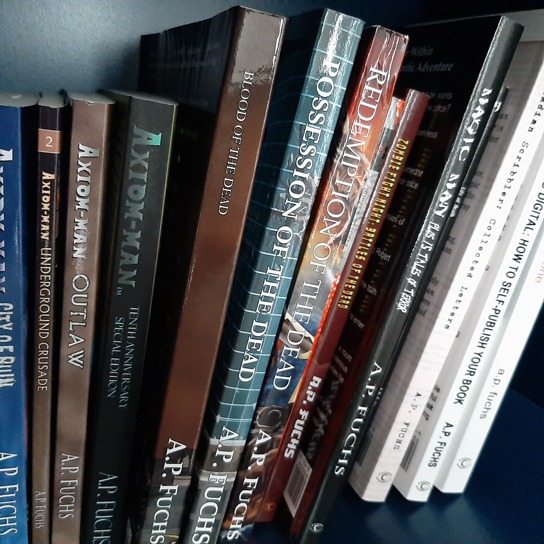 Full transparency: I've never deliberately looked up blog topics (so far as I can recall) but for fun, this morning I decided to do that and see what's currently out there for blogging ideas. "The Toughest Part About Being a . . ." prompt was something I came across and, maybe because I'm still groggy, resonated with me the most this fine winter morning.

So that said, here is the toughest part about being a writer/artist as per how I feel at the moment I'm writing this:

Getting respect.

When people ask what I do for a living and I tell them I write stories and draw, I'm met with two general responses: "Oh man, that's so cool!" or, "That's nice. Maybe one day you'll get a real job instead of playing all day." The latter isn't explicitly stated but is certainly implied by tone, facial expression, and body language, all with an air of disappointment.

The first crowd is, of course, the most pleasant to deal with. Their eyes light up and they smile and are genuinely happy for me. They often become my readers and usually follow up with me the next time I see them and ask how things are going and if I'm still doing it (the "still doing it" part hinting they understand it's an unstable job but they have my back and are in my corner even if my answer is "No").

The second crowd is the one I don't understand. The general formula for a working adult is you get out of bed, go to work, come home, eat dinner, then get on with your evening, which may or may not include doing more work. That's the formula I've lived by my entire working life–whether working in the arts or elsewhere–and the formula every working adult I know follows. The only difference is I work from home. So when I "go to work," my commute is measured in hallways and staircases as I make my way down to the Central's bunker to get started. I work all day–and get paid for it–turn the computer off, then reverse my commute and wind up back upstairs with the rest of the household. But mention you write stories and draw pictures for a living and suddenly you don't have a real job (see the "On Freelancing for a Living (This is a Job)" blog post). Upon thinking about it, it's not even the working from home part that seems to rub people the wrong way (though this can happen). It's the specific what I do for a living. I've seen firsthand where others who work from home who don't write stories and draw pictures are met with a metaphorical handshake. Me? It's a metaphorical hands-in-their-pockets.

There is a disconnect that happens–usually with the older generation(s)–where, in the old days, work was something you left the house for and something you didn't always enjoy. Work was actual work, like a chore, or work was something that demanded such a hard effort that every day ended the same when one came home: a collapse on the couch from mental and/or physical exhaustion. I believe the disconnect also happens because a lot of people tend to forget the entertainment they consume had to be created by somebody. Those books you read? Somebody took a lot of time writing them. Those comics you love? A group of people had to spend a lot of time writing, drawing, coloring, lettering, and printing them. Those movies you go to every Friday night? A whole slew of people had to go somewhere to play dress-up and pretend for a camera to tell you a story. That video game? Tons of people. Tons of artists. Even the very computer or smartphone this entry is being read on was dreamed up and sketched out by people who went to work. Somebody had to write all the code used in that phone. Somebody had to draw all those app icons. Somebody had to make science fiction science fact. Oh, and they got paid to do it because they need food and shelter, too.