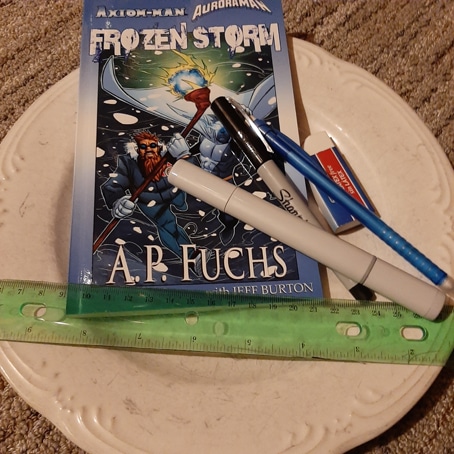 I have a full creative plate.
Lots going on, with some projects for clients on the tail-end of completion, Project Rebuild in full swing, and working on other projects both in terms of on-line content and for hardcopy books and comics. While this week seemed full on the onset, the load is already beginning to lighten due to tying up some things yesterday. I figured out on the weekend why things have seemed hectic: Project Rebirth. When Project Rebirth started in the fall, it was a project that had a lot of moving parts and a lot of little tasks associated with it so each day I was doing a plethora of things to get my career running again. Now, and I'm fairly sure I've previously mentioned, my workflow is shifting to fewer things in the day because those fewer things take more time. In the end, this switch-up in working is a welcome one because I nearly crashed prior to the Holidays with juggling so many things.
Anyway, adjustments made. Focus change pleasant.
Speaking of focus and zeroing in, today I posted a couple of pages to Patreon of pencils from Secret Project No. 3, showing what these things look like before they're ever printed in comic book form. Go here to check it out and read past patron-only blog posts, essays, a serial novel, and more.