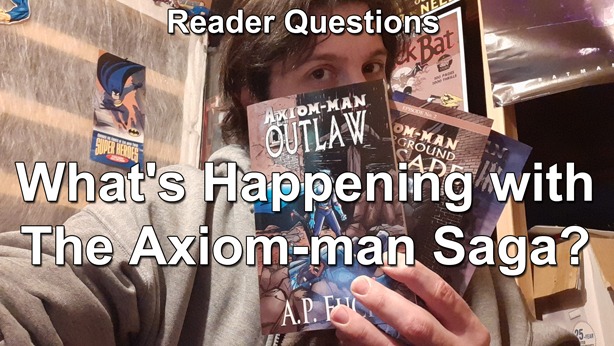 Reader Questions: What's Happening with The Axiom-man Saga?
Many folks have asked me when the next Axiom-man book is coming out and my plans for the series. In this video I give my current thoughts on the subject and what's planned for The Axiom-man Saga as a whole.
You can view it in the player below.
Please subscribe to my YouTube channel to stay current with all the latest videos.
Thanks.