Like all writers, I've read countless books over the years. Some were awesome, some so-so, and even the ones that weren't that great I still appreciated for the story even if the writing needed some work. Out of all those books, some have impacted me in different ways both personally and professionally.
Here is a list of 5 books in no particular order that have influenced my writing. I've stuck to fiction for this list instead of any writing how-to book.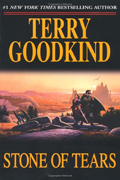 1. Stone of Tears by Terry Goodkind – an ultra long read, but worth every page. The dude knows how to paint pictures in your head with his words and, aside from Stone of Tears being a killer story, it was this word-painting that stuck with me and set the bar for how I paint pictures for the reader in my own work. Not saying I'm anywhere near Terry Goodkind's caliber, but his great description definitely stuck with me over the years.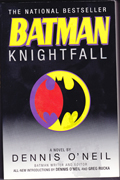 2. Batman: Knightfall by Dennis O'Neil – The first superhero fiction book I ever read and my favorite book of all time. (Yeah, I have a soft spot for superheroes, as you well know.) This book got me in Batman's head in a way the comics didn't, and humanized him in a way I could relate to on different levels. It also showed me superheroes didn't have to be confined to four-color comics or to movies. Clearly, this influenced me later on when it came time to write The Axiom-man Saga.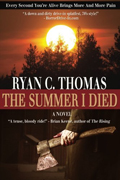 3. The Summer I Died by Ryan C. Thomas – Easily the most brutal book I've ever read, and I don't mean brutal as in bad. Not only is it an intense story–people kidnapped by a madman–but the violence level in this thing is through the roof. I loved reading it, and I hated reading it. Ryan made you live each terrifying and painful moment his characters went through. Like live-live. Crazy. But it showed me how to get nasty with violence when needed and how to draw the reader in when it came to someone getting hurt, and it reemphasized for me the importance of ensuring the reader is indeed in your characters' shoes and not outside of them no matter what is happening.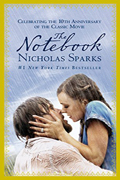 4. The Notebook by Nicholas Sparks – Such a bittersweet love story, and it was this book that demonstrated the difference between a romance book and a love story book. It was the love story between the characters that impacted me the most, not their romance, and nowadays when I write two characters in love, I play up the love story angle versus the romantic one. I did this in my book, April, written under the name Peter Fox. To me, love stories have so much more heart than romances.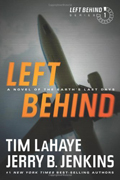 5. Left Behind by Jerry B. Jenkins and Tim LaHaye – Aside from the entire series being an interesting story of the Earth's last days before Christ's return, the writing takeaway from this book–and the rest of the series–were the constant cliffhanger endings to each chapter. It was just non-stop, and since I've read them I've done my best to cliffhang each scene and each chapter in my own books. Even cliffhang the ending of book one of a series to get the reader pumped for book two. Cliffhangers keep those pages turning.
So there you have it. A quick list of 5 books that impacted me as a writer. There are more, but I'll save those for another post.
What books have influenced you, whether personally or professionally? Sound off in the comments below.