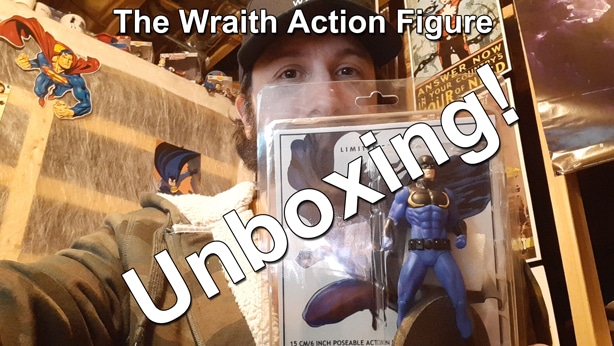 It's time for another edition of the Canister X Mailbag! This time it's The Wraith Action Figure Unboxing!
This came in the mail all the way from down under.
Watch the video to see this cool Wraith action figure!
Please subscribe to my YouTube channel to be notified when new videos are added.
For a couple of anthologies featuring both Axiom-man and The Wraith, please take a look at this first installment in the Metahumans vs superhero anthology series. The second installment is here.
Enjoy the rest of your day.