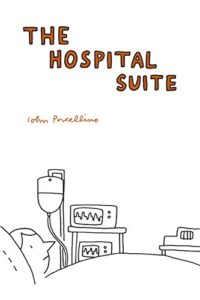 The Hospital Suite
by John Porcellino
5 out of 5
This book is, quite simply, amazing. I've been a fan of John Porcellino's work for several years and when this book arrived in the mail, I got to reading it as soon as I could. John's honest portrayal of working through his illness and the aftermath that followed struck a chord with me on several levels. In fact, I just sent an email to John going into those things more in depth.
On the cartooning front, John is a masterful cartoonist and storyteller. This book kept me gripped from beginning to end and the art within complimented the story John was telling.
This book is highly recommended. Do yourself a favor: read it.