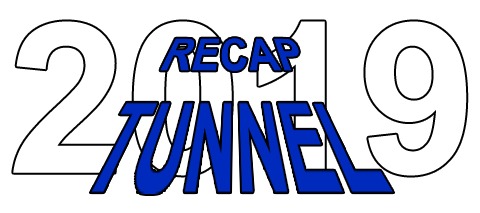 Here is the last installment of this recap series. It is called Recap Tunnel: Catch-up Time and it's very simple: I've done a lot of blogging over the past few months here at Canister X, your Realm of Heroes and Monsters, so you're invited to poke around the blog and check out the various pages as well as scroll through previous blog posts to ensure you're all caught up before we head into 2020's blogging year.
Some ways you can make sure you don't miss a blog update are to use some of the subscription boxes to the right of the screen, which enable you to subscribe to the blog via email and/or to the RSS feed and/or to my weekly newsletter, The Canister X Transmission. My YouTube channel is also regularly updated.
You can also use these links:
Canister X RSS Feed
The Canister X Transmission
A.P. Fuchs on YouTube
Reminder: Today is the last day to book me for your project in 2020 and receive 2019's rates. Please shoot me an email so we can lock something down because the fees go up effective tomorrow. Please go here to see what services I offer.
It's been a hard slog this year with recovery from being ill and getting my career back in order, but it was time well spent despite how difficult some days were. And so we march onward down the Timeline of All Things into 2020.
Join me.
Ps. A new chapter of Gigantigator Death Machine just went up on Patreon. Please read it and its previous chapters here.
Pps. Thank you for reading my recap series of posts, starting with this one here (or technically here, if you want to go back to the series' first mention) and ending up here with Recap Tunnel: Catch-up Time.
Happy New Year's Eve!