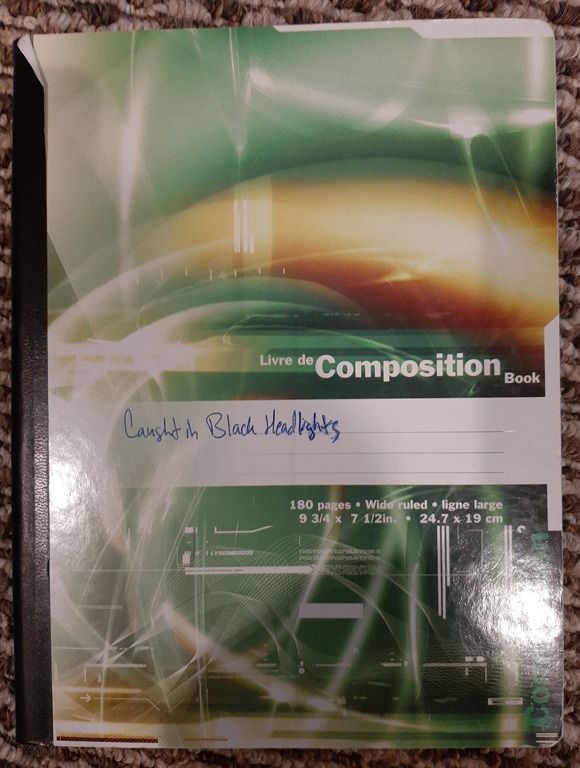 Caught in Black Headlights is a poetry book I've been picking at for a long while now. It's meant as a depository of musings for when a thought or moment consumes me and I have something to say about it.

I am no stranger to the poetry world, having thus far published three books in the genre: The Hand I've Been Dealt, Haunted Melodies and Other Dark Poems, and Still About a Girl. These books are out of print, but I'm thinking of bringing them back at some point so my readers have a chance to complete their A.P. Fuchs collection.

Caught in Black Headlights is low-priority on the project list. Again, it's there for when I have something I need to say and a poem is the only way to say it. Eventually, the notebook will be filled enough for it to merit a published book. Until then, I'll just be ruminating and writing it down.

Stay tuned.