Not long ago I was commissioned to create a biker logo for Down the Lane by Paul Lafferty. The name of the biker gang in the book is the Royal City Riders.
This is what I came up with after hearing some ideas from Paul: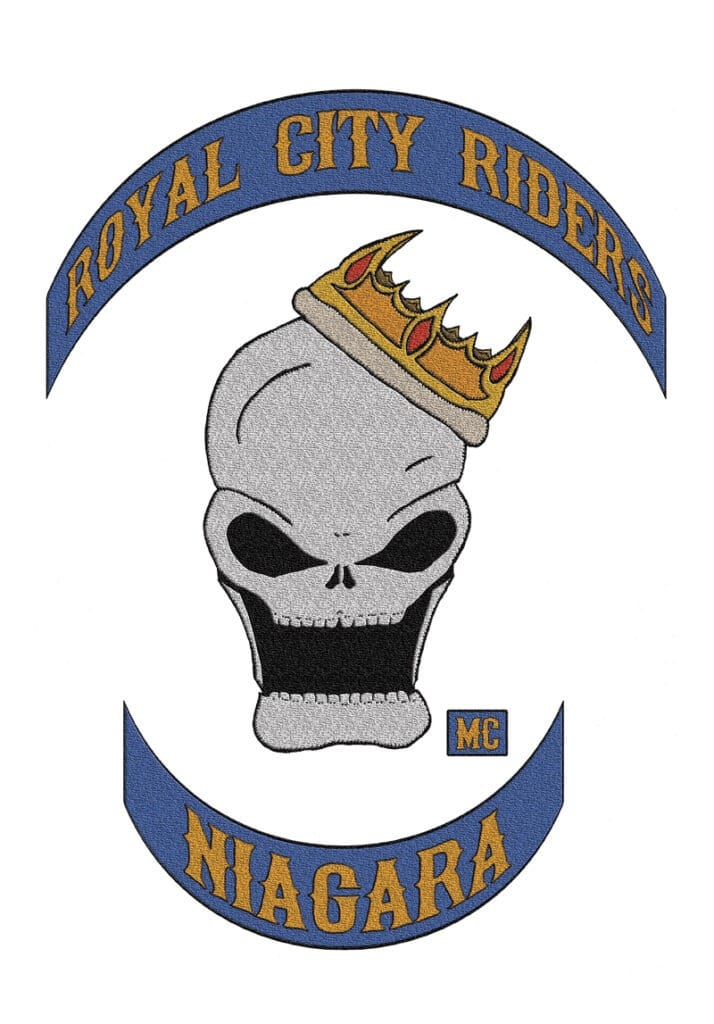 It's thrilling when your art is used in a book. In this case, for Down the Lane and its sequel, Down the Lane 2: Brantford.