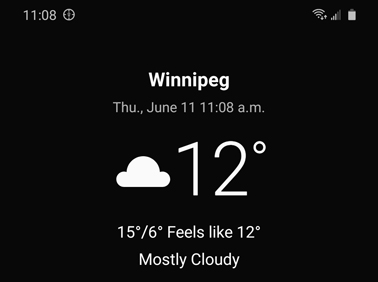 Status Report – 061120:
It's been primarily cloudy up here in the Great White North over the past few days, which suits me just fine as I prefer cloudy days to sunny ones. This isn't an indicator of mood but rather I find cloudy days cozy.
The ol' brain is still coming online as I type this so I'm not 100% sure how the day is going to shape up. I might take a break from Project Rebuild today because I have a few items that need to head out the door in the near future, namely the final issue of The Long Year Five for The Canister X Transmission. It's mostly written but I need to add a bit more to fill the double issue. Though we're getting down to the wire on it, if there's something you'd like to see in Issue 260, please drop me a line so I can include it.
We're still ahead of scheduling in regards to Fredrikus, but I have a fresh page scanned in and prepped for coloring so we might venture into that today. A new episode airs tomorrow so go here to get caught up.
Yesterday, a new article went up on Patreon, this one getting into whether one should keep a creative schedule or not. That can be accessed here via the essays tier.
This has been your Status Report for 061120.