1988 Burger King Justice League Cups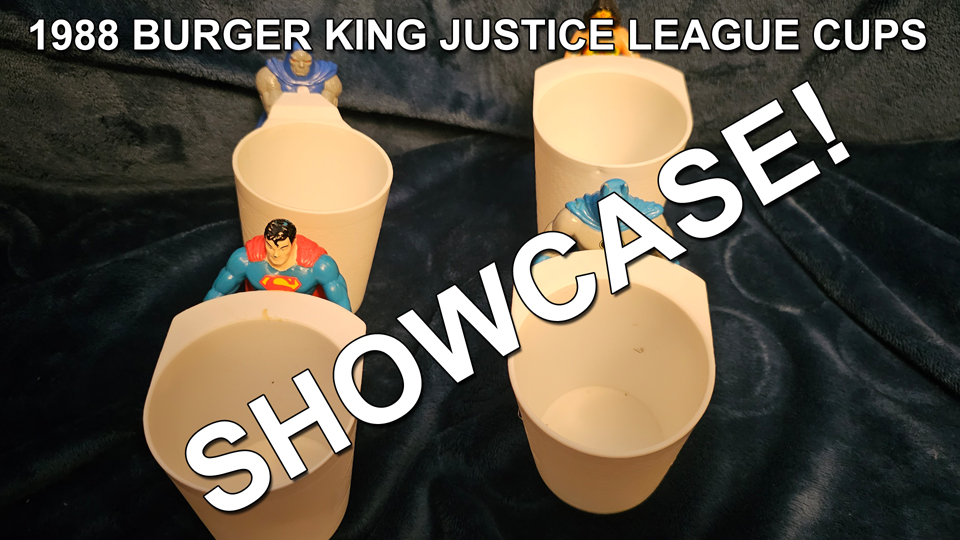 I had these toys when I was a kid and they were the successors to my worn-out Super Powers action figure versions. Burger King did a good job with DC in terms of the characters chosen. You have the main three: Superman, Batman, and Wonder Woman, and then the main bad guy, Darkseid.
These aren't the originals I owned. These were bought a comic con when I was shocked to see them at a dealer's table. Had to have them. They have a special spot in my superhero collection because they're a piece of my childhood.
Don't forget to subscribe to stay up to date on all the latest videos.
Thank you for watching Axiom-man TV.