Realm of Heroes and Monsters: Story Time Podcast Coming Soon . . .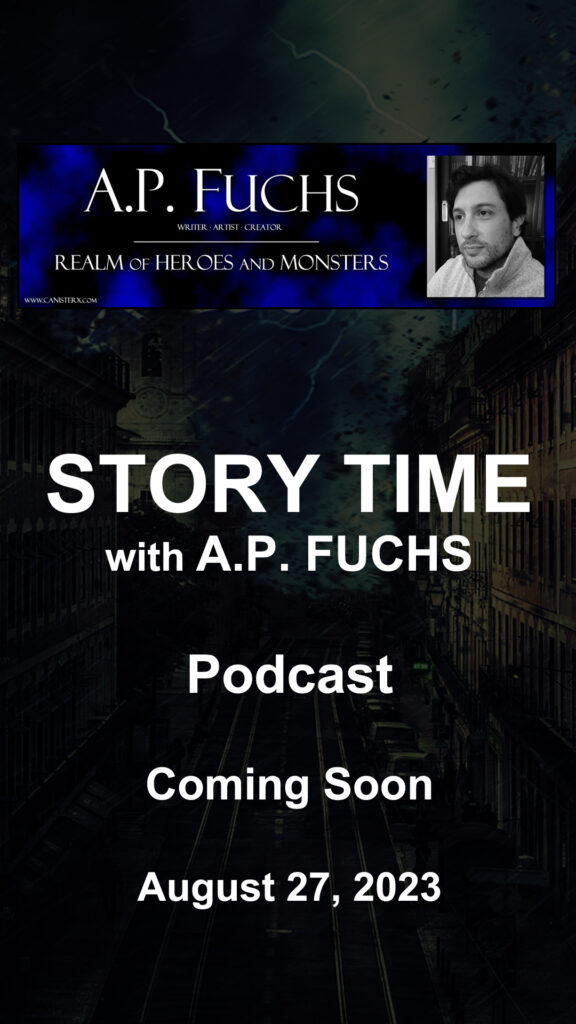 Yes, you read that right: A podcast is coming. One called Realm of Heroes and Monsters: Story Time with A.P. Fuchs Podcast and it's premiering August 27, 2023.
Finally.
I've been thinking of doing a podcast for years but haven't been able to for various reasons. But don't worry. We're prepared. We have, as of this writing, eight episodes complete. It will air weekly on Sundays.
What's the podcast about? Well, I don't want to spoil too much as you'll get the introduction to the podcast in the premiere episode but I think this short teaser will give you a hint:
Also note the podcast will be available at several outlets once we launch. Things have been looked into and will be set up in due time.
Be sure to subscribe by visiting the podcast's playlist on YouTube here.
But, yeah, coming soon . . .