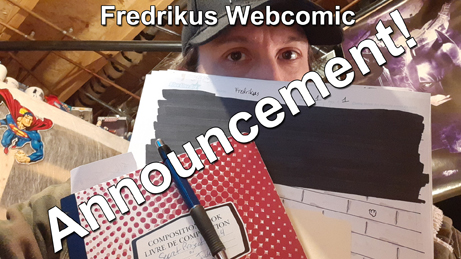 Fredrikus Webcomic Announcement.
The other day here on the blog I revealed the real name of one of my code-named projects, which is a webcomic about a cartoon dog I created some 20 years ago in animation school named Fredrikus. In this video, I give a very brief description of the premise. More to be revealed in time.
To be notified of when Fredrikus debuts, please visit http://www.fredrikus.com and bookmark the site.
Also be sure to subscribe to the channel to be notified of all the latest videos. Thanks.