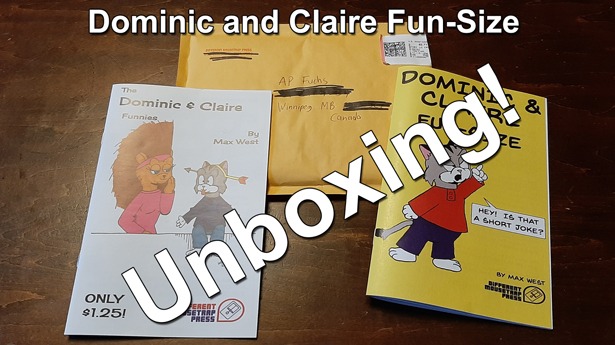 Not long ago, I backed Max West's Dominic and Claire Fun-Size: Laughter Loaded Comics Digest! Kickstarter. Now my rewards have come in and here is a video of me opening up the package.

Max West is one of my favorite cartoonists and is responsible not only for the Dominic & Claire Funnies and the Dominic & Claire Fun-size, but also the webcomic, Tiffany & Corey, the heartwarming series, Sunnyville Stories, and the vampire graphic novel, Von Herling.

Max's main website can be accessed here.

Go check out his comics.

You can watch the unboxing video by going here.

Please subscribe to my YouTube channel by going here.

Thanks.