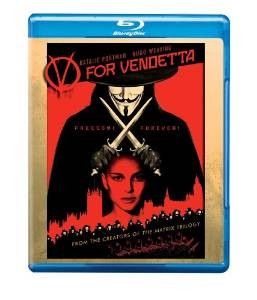 V for Vendetta (2005)
Written by The Wachowski Brothers
Directed by James McTeigue
Runtime 132 min.
4.5 out of 5
In the late 2020s, the United Kingdom is the only last stable government in the world and is led by the oppressive Norsefire party. Under such a tight regime, the people are controlled at every turn. The exchange? Bow down and you'll live in peace and safety.
From out of the shadows rises V (Hugo Weaving), a Guy Fawkes-mask-wearing caped activist who has a thorough plan meant to topple the present government and, over the course of a year, expose the Norsefire regime for what they really are and inspire the people to be free.
After being saved by V from an attempted rape, Evey Hammond (Natalie Portman) goes into hiding in V's lair and learns not only of V's plans for the UK, but also about herself, her fears, and what it will take for her to